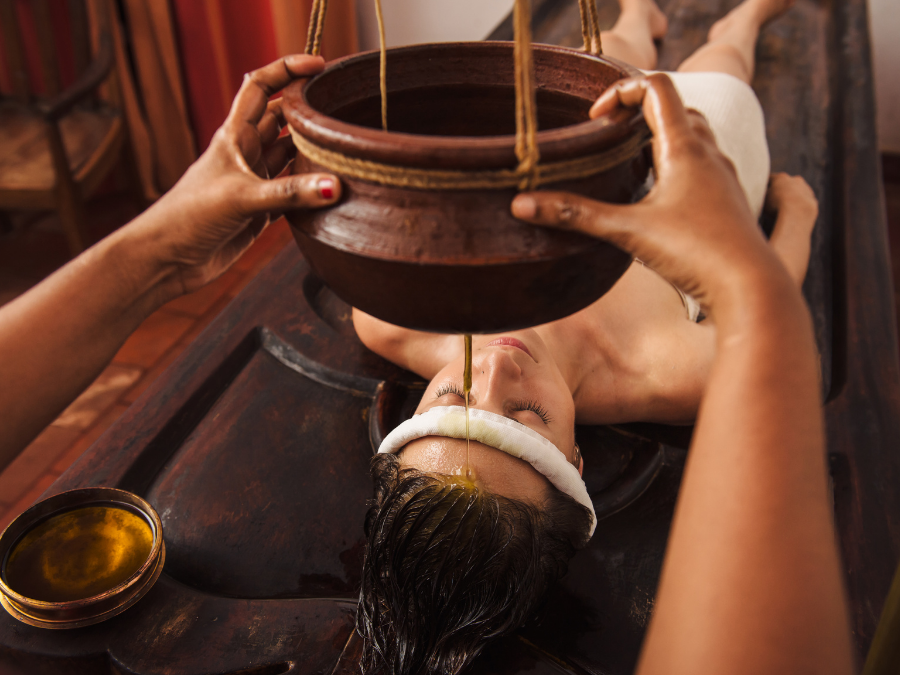 Anti-stress aromatherapy: Relaxing body massage with essential oils.
Ayurvedic Abhyanga body massage has an anti-aging effect, fights fatigue, insomnia, nervousness, increase defenses.
Shirodhara is a therapy that balances emotions, giving a deep mental calm.
By Neus Llimona. Instagram: @_la_llimona
The operation for booking activities is as follows:
Take a look at the suggestions made by the different professionals.
Send us an email to elsolerdeterrades@gmail.com saying what activities you want and for what day and time you want it.
Upon receipt of your request, our team will check to see if what you have requested is available by the date you wish and will send you a reply stating whether or not the booking is confirmed.
If we confirm the availability and therefore the reservation, you will not have to do anything else until the day you arrive at the house where the payment will be made in cash upon arrival.
If you have any questions, do not hesitate to contact us!