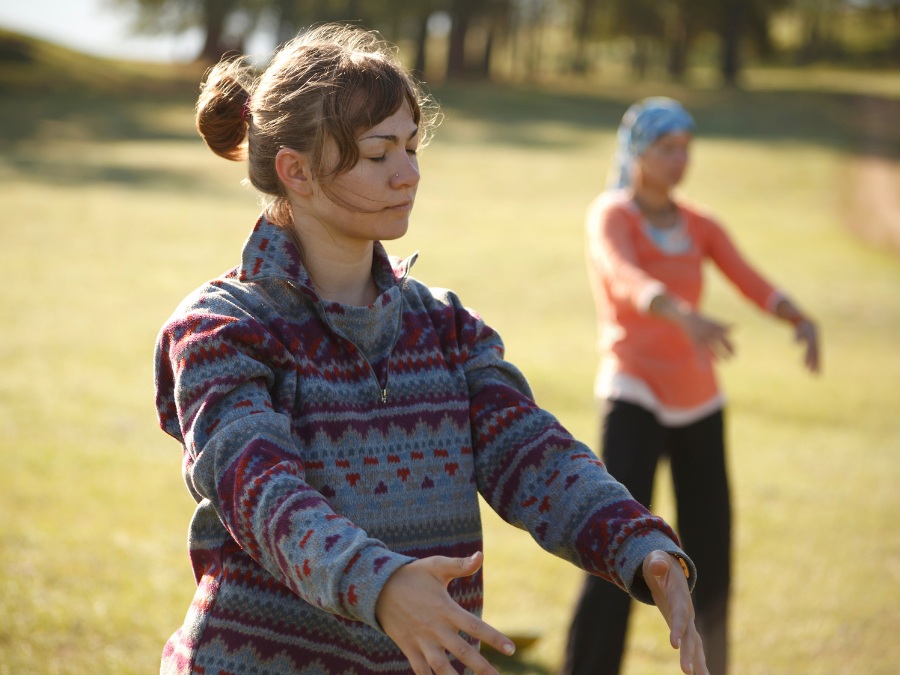 RebirthingBreathwork is a simple and gentle practice of guided conscious breathing that, based on the principles of Yoga, helps us to unlock our breathing mechanism. Through this process, we open our body to the possibility of freeing cellular memory from forgotten or unconscious past experiences that may have generated some kind of limiting behavior or belief. It is ideal for releasing tension from the body and for learning to manage stress. No previous experience required.
Qi Gong was traditionally the pre-training of Tai Chi Chuan martial arts practitioners. Qi Gong means cultivation of vital energy. It is a moving meditation in which we stretch and strengthen joints, tendons and muscles. It harmonizes the breath, the mind and the body freeing us from stress and tension leading us naturally to live in the present moment.
Qi Gong – Tai Chi Chuan classes
RebirthingBreathwork sessions
RebirthingBreathwork & Qi Gong Sessions
By Àlex Miró
The operation for booking activities is as follows:
Take a look at the suggestions made by the different professionals.
Send us an email to elsolerdeterrades@gmail.com saying what activities you want and for what day and time you want it.
Upon receipt of your request, our team will check to see if what you have requested is available by the date you wish and will send you a reply stating whether or not the booking is confirmed.
If we confirm the availability and therefore the reservation, you will not have to do anything else until the day you arrive at the house where the payment will be made in cash upon arrival.
If you have any questions, do not hesitate to contact us!