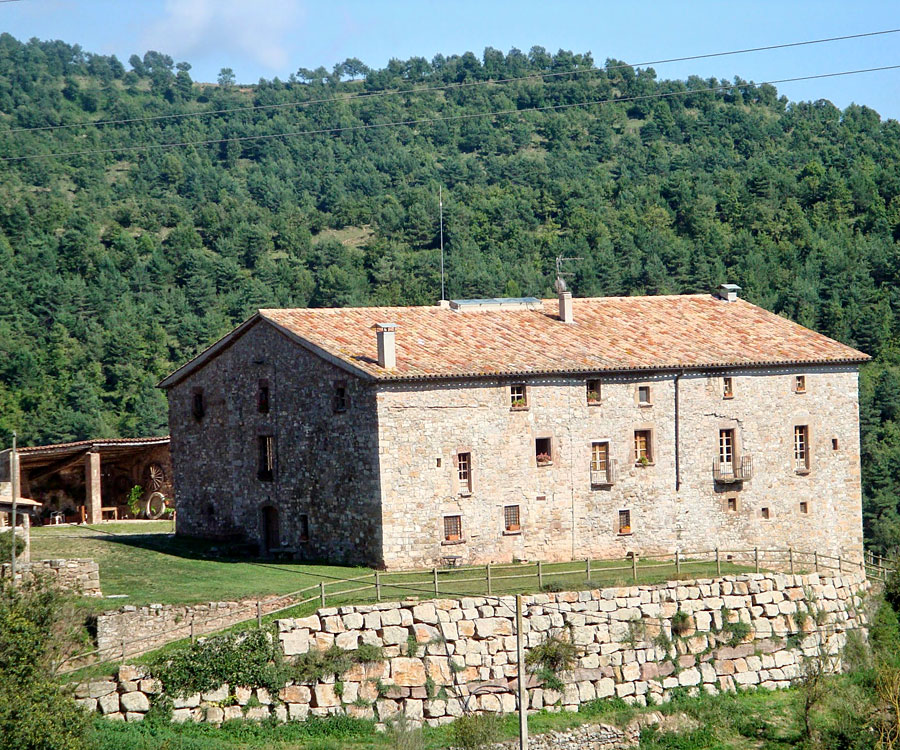 Rural family tourism in Moianès (Barcelona)
MAS EL SOLER DE TERRADES is located in a farmhouse, an old traditional Catalan stone house, sitting on a mound.
It is part of a central building, wraps of the corrals and the pallet and of a great space with privileged views of Sant Llorenç de Munt and Montserrat.
Envelope of culture camps and forests, the ideal place to relax and be isolated from the stress and soroll of the city.
The lower floor of the farmhouse has two independent rural allotjaments, LA FLECA and LA LLAR, which preserve the essence of rustic origin.
The two allotjaments can communicate internally and can house a group of 13 people.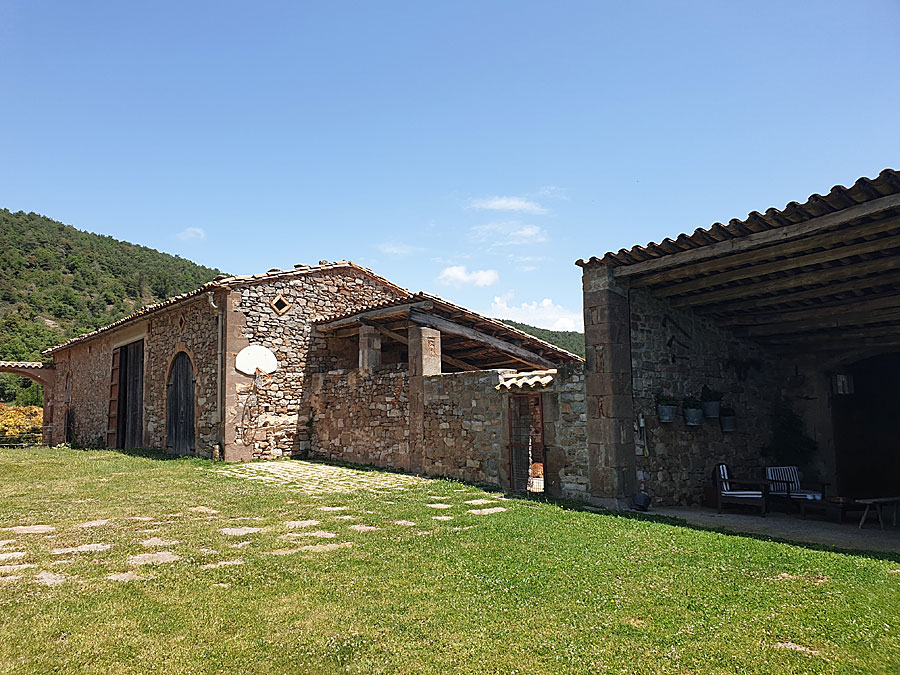 In the large outdoor space of the family farmhouse, is where the two covered porches are located, around the era, with their respective barbecues and dining tables. And the pool (which has dimensions of 3.5x9x1.6 meters, in a landscaped and closed environment, equipped with sun loungers, parasols and an outdoor shower.)
The outdoor area is completed with a soccer field with goals, a basketball, a kindergarten with sand and slide, an old haystack with a ping pong table, a pool table and various toys for children.
On the other hand, in the old pens we have an area enabled for all who wish to visit and even interact with our pets: birds, rabbits, two goats and two horses.
On the north side of the farmhouse there is direct access to the forest (which in autumn allows you to enjoy various types of mushrooms), and access to a path that leads to l'Estany.
Do not forget that these places are part of the GeoParc (UNESCO World of Central Catalunya).
We also have a small orchard and some fruit trees, and around the farmhouse you can enjoy our culinary and remedial plants.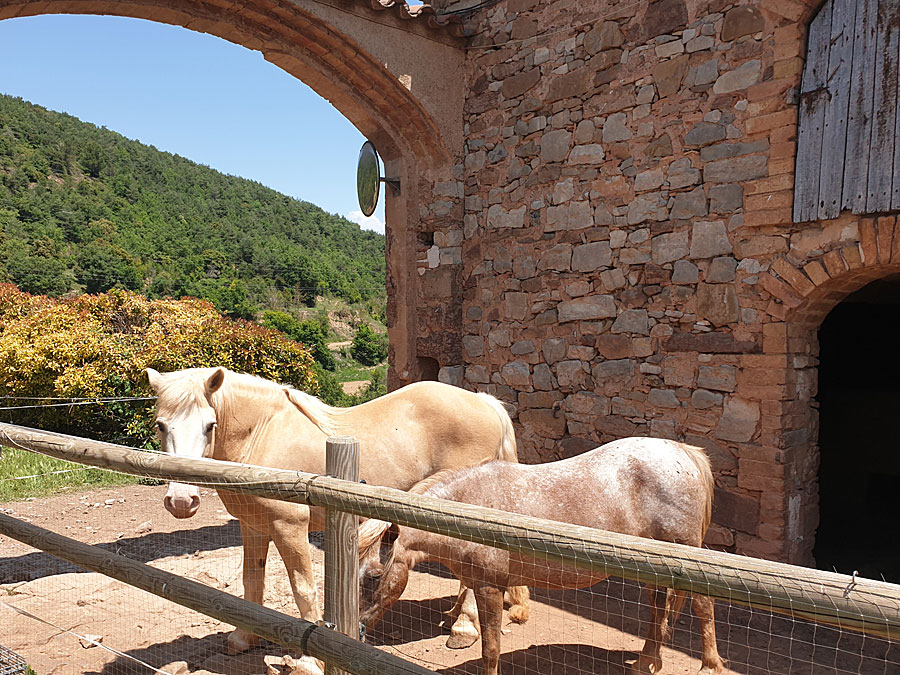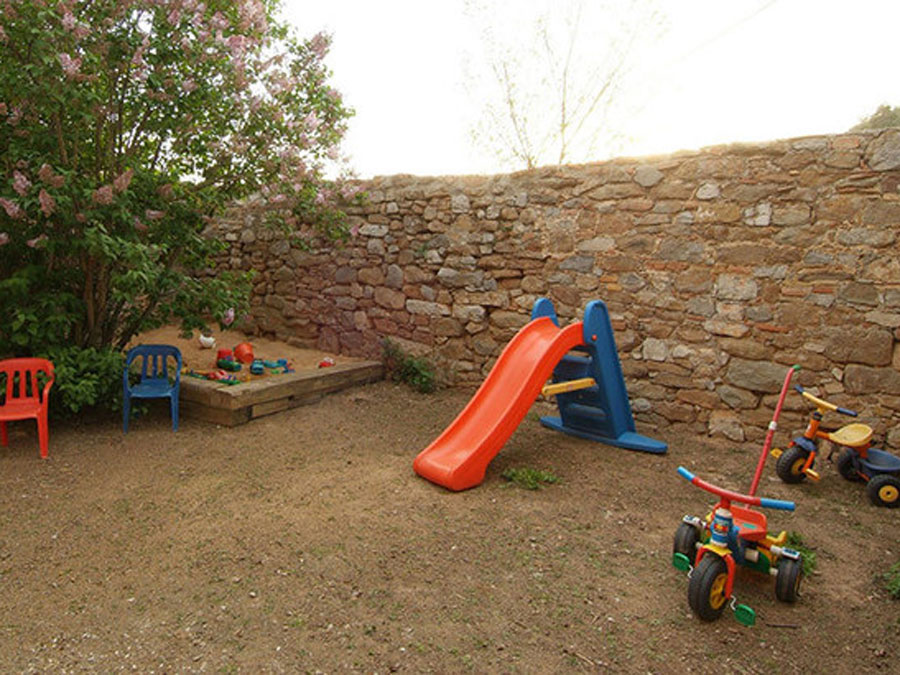 The stay regime of our establishment is for full rent, or what is the same, you can rent any of our two rural accommodations: LA FLECA (with capacity for 4 people) or LA LLAR (with space for 8 people).
There are many activities that you can do during your stay at MAS EL SOLER DE TERRADES, such as cycling, hiking, climbing, horseback riding or trekking, among others.